The first question that springs to mind when terms like OCR come around is "What is an OCR?"
In order to answer that firstly we need to know what it stands for. OCR stands for optical character recognition. It's a modern service that is provided with the help of software. OCR software can identify and pick up text from images or non-editable files such as PDF files. Please read on to see which is the Best OCR Software.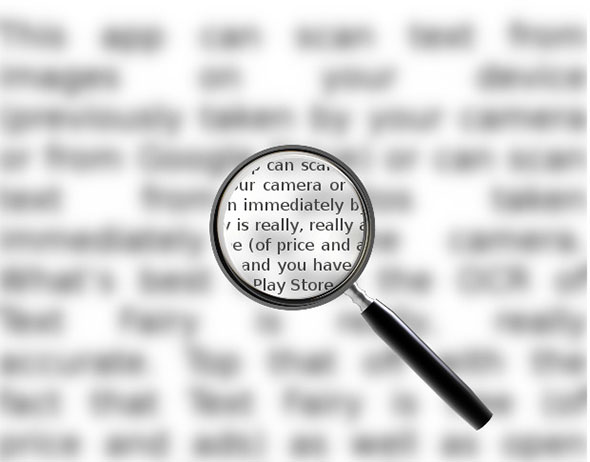 OCR technology can be pretty useful if you are looking to turn old documents into a word document or even a whole book into an editable form. There are various categories of such OCR utilities available over the web and they vary from each other on the basis of features, quality and price. Free OCR to Word enables you to extract text from an image in which the quality of the text is not good or the text is exceptionally small. This can help you in converting old transcripts into word documents.
---
Best OCR Software 2018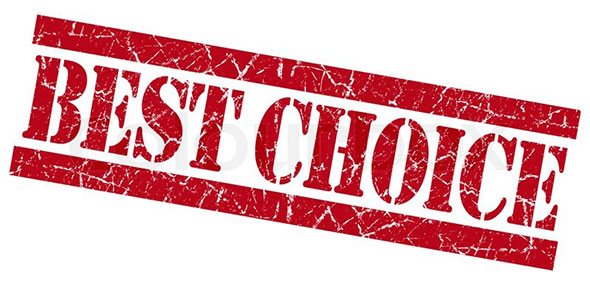 Free OCR to Word is software that scores exceptionally well when it comes to accuracy. According to experts it is accurate up to 98%. Its ability to accept any format gives you a wide room to use a huge range of formats as a source while playing your role in any diverse work environment. The interface is simple but effective. Free OCR to Word is totally free without any hidden charges or prompts for luring the users to install a paid version. It offers a lot of value considering its cost. It's far better and reliable than any other online service once you get used to it.
There are no ads or other such nonsense to bother you while using it which makes the user experience delightful and enjoyable.
---
Things to Consider When Choosing the Best OCR Software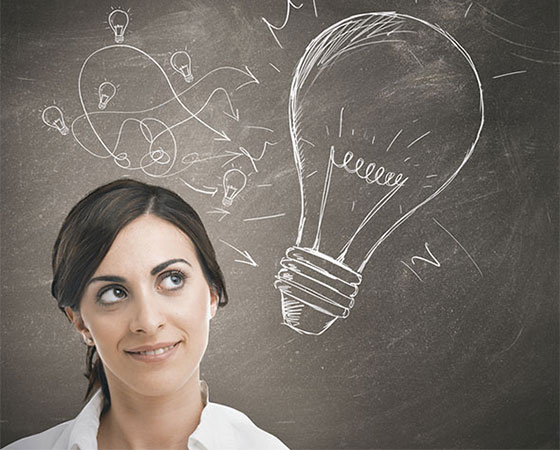 The main things to look for while choosing OCR software are as under
It should be easy to use for everyone, no matter pro or first timer.
Competitive OCR software should be able to recognize text from any image no matter what the format because in effect there are only a few formats. It should also be able to handle PDF files.
Good OCR software must be able to recognize and extract software no matter if the image quality is low or the text is too small.
It should be focused on a better user experience rather than just being functional.
---
Pros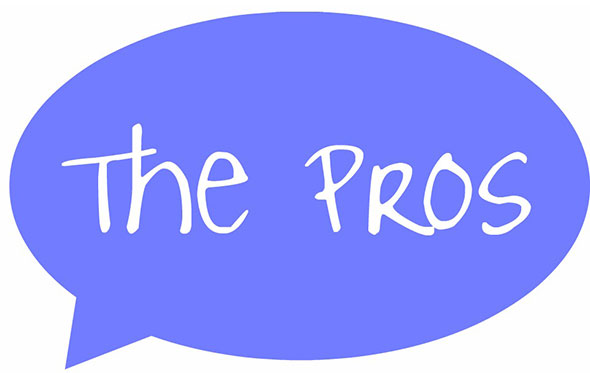 It's highly accurate and offers up to 98% accuracy rating.
It's offline software which means it doesn't require an internet connection for conversion and extraction.
Its interface is really simple which makes working with Free OCR to Word a breeze.
It's greatly higher in accuracy as compared to an online OCR service.
It works well with all the formats you might come across. To name a few any image no matter if it's in Jpeg, PNG, BMP etcetera. It reads PDF pretty easily too so you have got pretty much all the bases covered.
Free OCR to Word is a software which does not contain any malware or additional software you have to install with it.
It can help you greatly in reducing your document weight literally. The number of files and documents that would require a box or whole cart to carry around can be converted into word documents that can be carried around in a flash drive.
All these features come without any payment. The software is absolutely free and you can download it easily from their website.
---
Specialties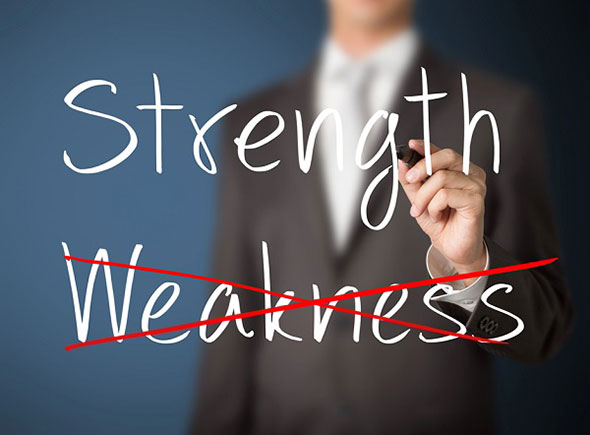 What sets Free OCR to Word apart from other such software or services is its ability to do its work so effectively and efficiently. It's a far better experience than any other online OCR service because of its accuracy and sophistication. It's completely free and can be downloaded easily.
An online service on the other hand may require you to register with the website first to enter your image containing the text or there might be a case which is quite common that once you have gone through the trouble of extraction the text when it comes to save the file the inline OCR service would ask you to pay in order to get the output file.
---
Step-by-Step Guide to Best OCR Software – OCR to Word for Free
Start with downloading and installing the best OCR software.
2.  Now click the open button and select an image file containing text. Or you can use the scan feature to scan printed documents into image files.
3.  Now choose the section you want the text to be extracted from.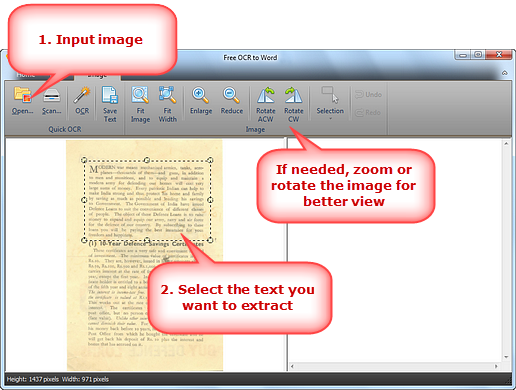 4.  If you want to enlarge, reduce or rotate the text. You can do so using the various tools given in the toolbar.
5.  Now if you are satisfied, just click the OCR button and a new button will appear in which you will be able to edit the text you selected. Some new tools will also appear in the toolbar.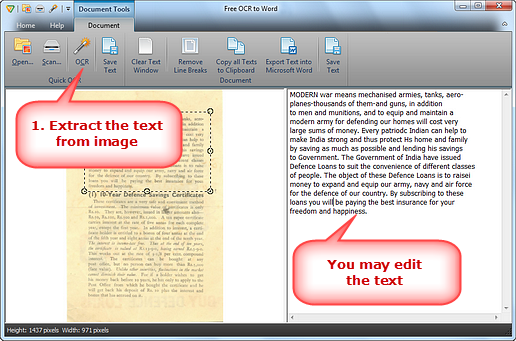 6.  Now you can click the 'Export Text into Microsoft Word' button. This will let you save the extracted text as a word file which can be edited or used later on.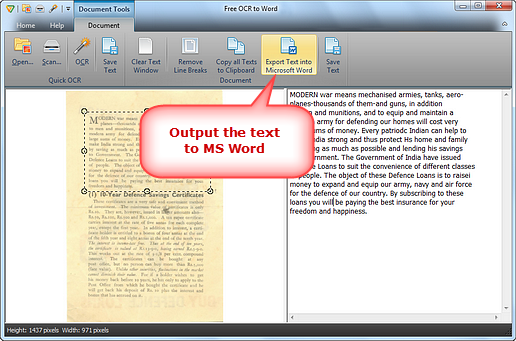 ---
Tips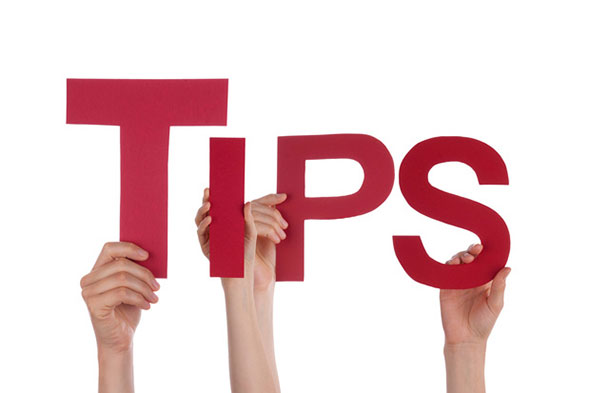 The software itself is pretty easy to use. There is not a lot to its usability. All you have to do is select an image and then all the tools are simple and easy to use. You can edit the extracted text in the OCR software but if something is left undone there is no need to panic because the output file is in word form so you can edit it anytime you want.
---
Verdict
The verdict from me would be in agreement to the title i.e. Free OCR to Word is the best OCR software of 2018. It offers excellent usability with all the features and functions of paid software yet it is completely free to use. It does not depend on an internet connection, once you have installed it you are good to go. You can digitize your documents to form a backup or to simply make them easier to carry. Hence you can get a lot of advantages without bearing any cost.
Please follow and like us: